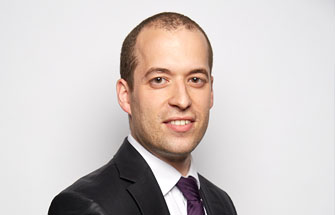 TNP, a leading performance consulting firm, continues its international growth and sets up in Monaco. At its head, Christian MAGALHAES, director, expert in financial services and Benoît RANINI, president & co-founder of TNP. We met them.
What exactly is TNP's business?
Founded in 2007, TNP is a French independent consulting firm specialising in operational, regulatory and digital transformations of companies. Today, 25% of our assignments are conducted internationally: we are present in France, Luxembourg, Switzerland, Italy, Germany, Morocco, India and now in Monaco. We work on various dimensions - operational strategy, information systems, business and human capital - and operate in the banking, insurance, public sector and health sectors, transport and logistics, industry, energy and retail.
How many employees does TNP have?
The group has 510 employees and a turnover of €70 million in 2019. Our approach and expertise in managing transformation projects / programmes in the consulting market have earned us a reputation among industry players since the group was founded.
Why Monaco?
Many of our long-standing clients are from the finance, services and public sectors. The Monegasque ecosystem corresponds well to our know-how. Thanks to our local team, which has a strong knowledge of the issues and challenges in the Principality, we want to support companies on major issues: process optimisation and digitalisation, regulatory compliance, risk management, operational excellence, management and security of data and information systems, digital identification and electronic signature, implementation of proven and innovative IT solutions... In addition, our bilingual business and technology experts, our group's Digital Factory, our Core Banking Solutions Center in Casablanca, Morocco, and our ecosystem of partners constitute a real international strike force from which our Monegasque clients will benefit.
Did you already know the Monegasque market?
Our missions in the Principality and also on the Côte d'Azur have enabled us to build up real proximity with the local players and authorities, and in fact, to establish a real client intimacy. We have, for example, had the opportunity to assist our clients with issues such as the digitalisation of customer paths, data strategy, internal control and the fight against money laundering. By capitalising on the sectoral, functional and technological skills of our consultants, the contribution of market best practices and knowledge of local specificities, we are able to support our clients, whatever their size, in their strategic projects from start to finish.