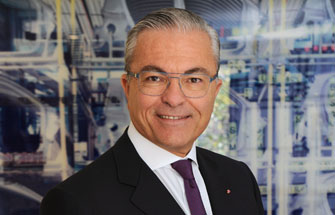 In the run-up to the festive season, CMB Monaco has decided to launch a vast operation to collect donations to support a Monegasque association dedicated to children. True to its values, Monaco's historic banking institution, which is concerned about the socially responsible dimension, especially at a time when the most vulnerable need support, sent an awareness letter to thousands of private and corporate contacts. It also mobilised all of its employees as part of an internal competition to donate a significant part of the costs associated with CMB Monaco's daily activities.
Since 1997, Les Enfants de Frankie has been working for the well-being of sick, handicapped, distressed or underprivileged children aged between 0 and 18 years old. Since its creation, no less than 150,0000 children have benefited from activities and projects financed by the association. As proof of its seriousness, the association obtained recognition from the United Nations by becoming a member of the Economic and Social Council in 2008.
CMB Monaco has raised nearly 30,000 euros, which will be used to help organise the traditional "Frankie's Christmas" at the Salle des Etoiles each year, as well as the association's various projects.