News
Details
The Monaco Economic Board (MEB), Banque Populaire Méditerranée and Gramaglia Assurances organized a new conference "Country Risk: Analysis and Business Opportunities" led by Julien Marcilly, Chief Economist of Coface.
After taking stock of 2018, the year in which the economy underwent a general slowdown, Julien Marcilly underlines that capital has tended to take refuge in developed countries even though Italy has been affected by some investor mistrust.
This year of European elections highlights the political uncertainties hovering over the continent: skepticism towards institutions, Brexit but also pessimism. The indirect effects of environmental protectionism and the US-China trade war are expected to be particularly felt in 2019.
As for the developing countries, the risk weighs especially on those whose economy is turned to the outside as Turkey, Chile, some Eastern European countries or Africa where the tensions rise.
In conclusion, despite the uncertainties that weigh on 2019, Coface has improved the rating of 9 countries for a single degradation. Sign that the resilience capacity of the global economy is still conceivable.
Details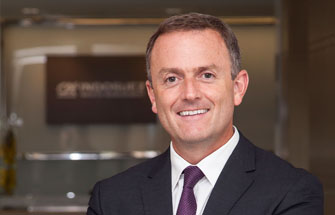 Mathieu Ferragut has been appointed Chief Executive Officer of CFM Indosuez Wealth, a subsidiary of Indosuez Wealth Management Group and leading financial institution in Monaco, effective December 3, 2018.
Mathieu Ferragut joined Crédit Lyonnais in Singapore in 1996 as Project Manager, then became Chief Operating Officer (COO) for Asia. In 2000, he joined Crédit Lyonnais Miami subsidiary as Compliance Officer and COO.
In 2007, he was appointed Deputy Chief Executive Officer of CA Indosuez Wealth (Miami), and, in 2008, Chief Executive Officer.
He was managing the Indosuez Wealth Group's activities in the Americas since 2013 as part of his role as CEO of CA Indosuez Wealth (Miami).
Mathieu Ferragut is a graduate of ISC Paris and holds a postgraduate in Financial Markets and International Finance from the University of Aix-Marseille.
Details
As part of its development in the Principality, Banque Havilland (Monaco) S.A.M. organized an evening in its premises located at the Monte-Carlo Palace, 7 boulevard des Moulins. Patrick Dauguet, General Manager, and Olivier Mailliard, Deputy General Manager, had the pleasure of welcoming some 200 guests who came to discover the works of the photographer Didier de Radiguès and the painter Gamze Emer.
In the presence of the Bank's shareholder and members of the Board of Directors, this event, reserved for its clients as well as many personalities of the Principality, promoted the values and services of this private bank, which is committed to providing its wealthy clients with a tailored service that meets their needs.
Proximity and personalized support, expertise and pragmatic views, are the assets of Bank Havilland to better serve a demanding local clientele.
Details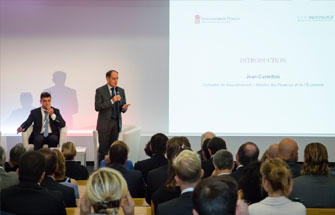 On October 2, 2018, a morning meeting on the theme: "Managing business growth and transfer of companies, what are the challenges in the Principality? " was organized by the CFM Indosuez.
Aimed at the managers of the place, the meeting was spent in two stages.
The first one, dedicated to speaking out, was broken down into three round tables dealing respectively with the merger/acquisition of business activities, the resumption of a family business and the financing of growth and development of businesses in the Principality. A second stage, more collaborative, allowed business leaders to exchange freely.
Details
More than 300 family offices and 400 investors, business leaders from around the world attended the sixth World Summit organized in Monaco, from 27 to 29 June, under the high patronage of H.S.H. Prince Albert II of Monaco. The summit is often referred to as the Davos of Family Offices. Participants listened to presentations by more than 80 world-renowned speakers focusing on human values and environmental projects.
Two AMAF members were distinguished by the awarding of prizes:
Best Family Office Private Banker 2018: Compagnie Monégasque de Banque (CMB).
Best Family Office Fund Manager 2018: Groupe Financier de Gestion Monaco (GFG).
Details
Last June, the Edmond de Rothschild Bank organized a financial conference, where H.E.Mr Jean-David Levitte, Ambassador of France, and Mathilde Lemoine, Group Chief Economist at Edmond de Rothschild, exchanged views on the United States and China.
Details
Compagnie Monégasque de Banque has been awarded "Best Private Bank in Monaco" by the international magazine "World finance" in its 2018 awards.
« World Finance Awards » rewards banking institutions that stand out from the crowd by their excellence, capacity to innovate, good governance, knowhow and the quality of services.
CMB's "boutique bank" approach and its very good knowledge of the local environment in private banking have been noted by the experts of "World Finance". The Bank distinguished by its comprehension of the needs of its clientele by offering tailor-made services.
CMB's mother-house Mediobanca has also been awarded "Best Investment Bank in Italy" by the magazine "World Finance" in its 2018 awards.
Details
Compagnie Monégasque de Banque has been named for the second consecutive year "Best Customer Service Private Bank" and "Banking Ambassador" in Monaco by the international magazine The European in its 2018 awards.
The European magazine in collaboration with the Thomson Reuters Group hold the annual « European Global Banking & Finance Awards » where they honor different organizations including financial institutions. The European recognizes organizations and individuals that stand out from the crowd and are consequently moving their industries forward. Good governance, capacity to innovate, knowhow and quality of service are all major considerations.